Certifications
Associate Diploma in Culinary Operations
From: $25.00 / month
Earn up to 14 eDollars.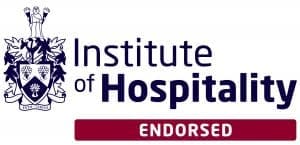 The eHotelier Associate Diploma in Culinary Operations delivers the skills and knowledge required to succeed as a professional in a Culinary Operations role.
The certification is delivered through a series of online training courses and supported by professional mentoring. Courses consist of the core competencies of Culinary Operations operations as well as four elective topics covering key skill areas as well as general knowledge and associated soft skills.
Product Description
The Associate Diploma in Culinary Operations is an applied learning program, aligning industry skills, experience and professional development to your career path.
| | | |
| --- | --- | --- |
|  Component | Requirement | Hours |
| Core | 4 courses | 16 |
| Elective | 4 courses | 16 |
| Applied Professional Development | 1 Case Study | 20 |
| Online forum access | | |
| Professional Mentoring | | |
Skills courses deliver an interactive learning environment including simulations and demonstrations, supported by quizzes to ensure your learning is retained. The course format allows you the flexibility to progress at your own pace, as well as to repeat and review courses as you require.
The elective courses provide specialisations in specific areas of culinary operations, enabling you to focus on the department functions that are of particular interest.
The Associate Diploma in Culinary Operations provides the professional development foundation required for career development within the culinary department.
The certification provides you:
12 months access to all core and elective courses
Access to on line courses 24 hours a day, 7 days a week
A certificate is awarded for each course you complete
A hardcopy certificate on successful completion of the all components of the Associate Diploma in Culinary Operations