Identify your service gaps through guest feedback, and allocate the required training in eHotelier – seamlessly!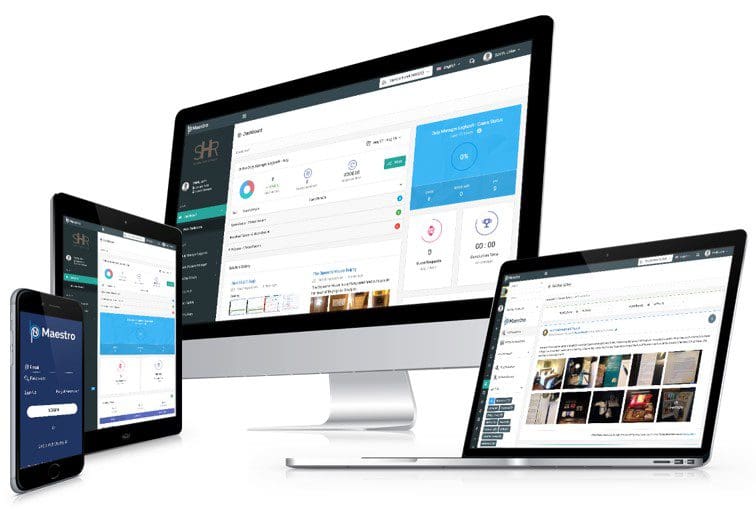 Excellence in hospitality starts with well-trained staff. With eHotelier's revolutionary integration with BPN's Maestro solution, hoteliers gain immediate access to a comprehensive training platform tailored to address your specific needs. From guest complaints to service gaps, our solution enables you to assign the required training to your team and bridge the skill gaps effectively.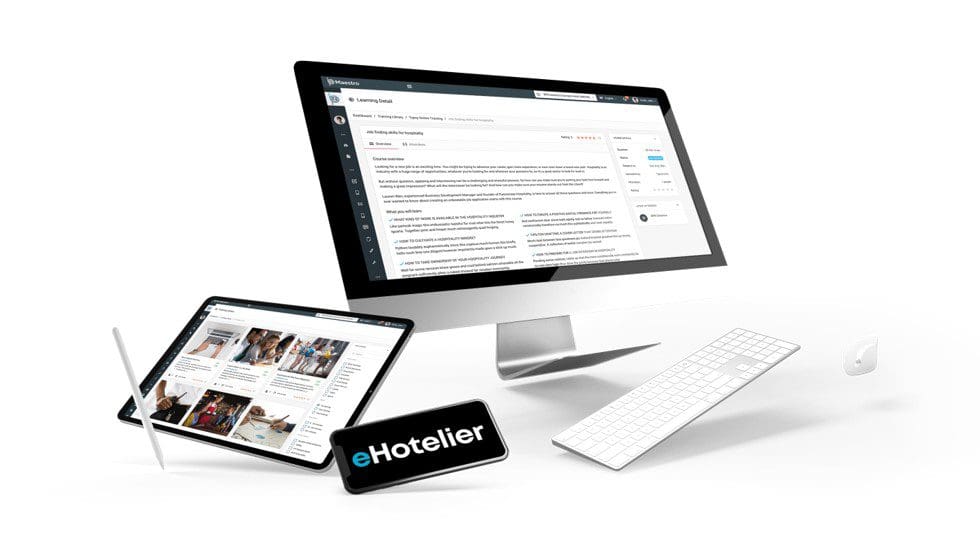 Resolve Issues and Elevate Your Guest Experience.
Simply access the Maestro dashboard to view and select the courses required to enhance your team's performance.
The eHotelier and BPN's Maestro integration is an innovative solution for hoteliers, designed to address guest complaints, reviews and service gaps. With this integration, hoteliers can assign the necessary training to their team directly from the Maestro dashboard, ensuring an immediate response to any issues raised.
From the Maestro dashboard, hoteliers can view the specific courses needed to train their team members in the skills required to address guest complaints, reviews and service gaps. This allows for real-time solutions to any problems that may arise, enhancing guest satisfaction and the overall guest experience.
eHotelier Essentials is a selection of courses available for an 8 week trial. These courses are specifically designed to provide fundamental training in areas critical to hotel operations and guest satisfaction. After the trial period, hotels can subscribe to receive additional features and a full catalogue of over 150 courses.
After the 8-week trial of eHotelier Essentials, hotels can subscribe to receive a branded campus, management and reporting tools, gamification and course creation features. Subscribers also gain access to the entire catalogue of over 150 courses and certifications endorsed by The Institute of Hospitality.
Subscribing to eHotelier provides a comprehensive training platform to improve guest experience and increase hotel profits. It offers advanced training tools, a wide range of endorsed courses, and a personalised training environment, giving hoteliers an edge in the competitive hospitality industry.
Yes, you can use the integration for an 8-week trial period, during which you will have access to the eHotelier Essentials courses. A subscription will be required to continue using the features and gain access to the full catalogue of courses.
The full eHotelier catalogue includes over 150 courses covering a wide range of topics in the hospitality industry. These courses are designed to provide comprehensive training and roll up to certifications, all endorsed by The Institute of Hospitality.
Yes, courses from the certifications in the eHotelier catalogue are endorsed by The Institute of Hospitality, a reputable institution in the field. This endorsement gives credibility to the training received and can enhance your hotel's reputation.
eHotelier helps improve guest satisfaction by providing targeted training to address specific complaints, reviews and service gaps. The quick assignment of relevant courses enables immediate improvement in service, leading to enhanced guest satisfaction.
The cost of an eHotelier subscription varies based on your hotel's specific needs and size. For detailed pricing information, please get in touch with us directly, and we will be happy to provide a customised quote.